Raw material prices losing momentum

NL-Tilburg, June 26th 2022
Commodity prices but also oil, after record highs, have lost some 10% in the past week. Will it go the same way for recycling products? Last week we indicated a possible turnaround in textiles and plastics. In the meantime, textile prices have gone down, as have plastic prices, and the atmosphere at the Plastic Recycling Show in Amsterdam last Wednesday and Thursday was fairly pessimistic.
The export market for recovered paper is still failing. Demand is actually non-existent, and while India was in the process of taking over the role of importer of recovered paper from China, that has come to a standstill for the time being. American colleagues, too, complain about the lack of demand in Asia and India in particular.
We could get some help by lowering shipping rats and it seems that it is indeed going in that direction. Even the ceo of Maersk, Soren Skou, now indicates that container rates will start to fall harder from August onwards. It remains to be seen whether this will happen and how much these new rates will be. And also whether this will have a positive effect on export demand. Paper mills, also in Asia, tend to use up old, more expensive stock before buying new. And that would be a less desirable scenario. Price corrections are less of a problem if sales continue. But that also depends on whether our customers' sales continue.
There does not seem to be a cloud in the sky at the moment, but signals that prices of recycled liner board are falling and that there is plenty of supply of kraftliner in the USA indicate a weakening market in the packaging sector. In Southern European countries, buyers of test liner and medium are already hinting cautiously at price cuts for mixed paper and occ (kls) in July. Now

generation is less in these summer months but reality also dictates that if there is no export, there is no alternative. We will see in the coming week.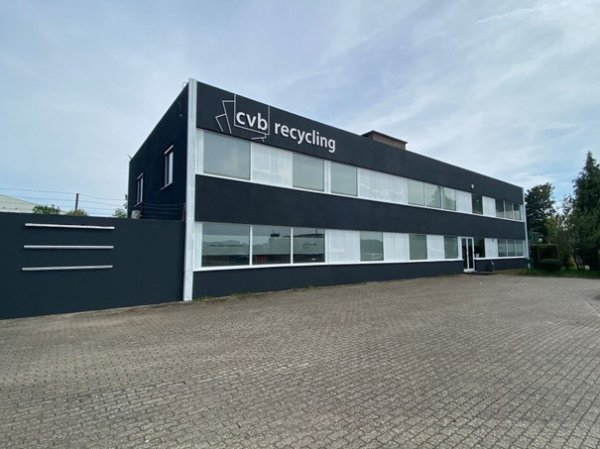 depot office Vilvoorde

Price indication
Price indication in Europe for low grades of recovered paper, sorted, baled and ex works are now between € 130 and € 190 per tonne. These prices are depending on quality, available volume, region and loaded weight.

Look here at the Price chart >>

The price chart gives an indication of the price of mixed paper, separately collected, in the Netherlands free delivered mill voer the last 10 years.
Scrolling over the top of the colums gives the exact price indication in Euro's per tonne.