Greenfield and Le Bourray call in receivers

Tilburg, January 13th, 2019
And so the New Year had not started yet or the French group Sequana announced that some of her (Arjo Wiggins) subsidiairies had gone into receivership. With relevant implications for recovered paper: the recycled pulp mill Greenfield and paper mill Le Bourray. We won't bother you with the details but last year's announced and expected acquisition by private equity firm Fineska had been called of which obviously led to the end. In a press release the reason was found mainly in the (too) high pulp prices. You would think that Greenfield, that produces pulp from recovered paper, would have befitted a lot from that and indeed it was indicated by insiders that in 2018 the best result ever was achieved. Not enough probably to keep the mill(s) afloat and that good result may well be put in perspective: what means the best result ever after 3 bankruptcies in 25 years ? No, experience has learned that making pulp from recovered paper is an unprofitable business. It is therefore strange that all kinds of similar initiatives are being developed due to the import restrictions of recovered paper in China. The situation at Greenfield and Le Bourray is expected to have little influence on the recovered paper market, by the way. As usual production will carry on and so will the purchase of recovered paper. Suppliers have to pay the bill, directly if no insurance was available or indirectly through a higher premium.
Trade has not really taken off yet. Of course, it is still early days in the month/year, but looking at the volumes of available import licenses in China we would have expected an explosion of occ purchases by the big Chinese three. That is not on yet. Yes there are orders and containers are loaded but insufficient to reduce the stock at merchants and also at not very attractive prices. This in comparison with prices of October and November of last year anyway. Still prices are quite above local levels but a series of costs have to be made to get the quality, inspection and logistics 'China-proof'. And even then the risk still remains. For graphic grades that go to China it seems to be different. Almost immediately orders have been placed and those prices are still on levels of October/November. Local mills in Europe have not taken off well either with purchases. In general stocks at the mills are high, with also here and there stocks built up externally. With a finished paper and board and pulp market where prices already have been reduced or are at least under strong pressure downward it remains to be seen if stocks of recovered paper will be consumed first or that, as fear for shortages might reign, purchases will be continued. At this time the first is likely, but as said, it is still early days.
In the USA we see more or less a similar situation at this moment. Little activity, also in export to China, but with prices for low grades lower than in the last 5 years and with occ on a level (around $ 60-$70) that 'hardly covers the costs'. And also different to Europe: prices for better grades have gone down by an average of 10% in the last Quarter. Not surprising as the link between pulp and pulp substitutes in the U.S. is much stronger than in Europe making recovered paper following pulp prices basically instantly.

Price indication

Price indications in Europe for low grades of recovered paper, sorted, baled and ex-works are now between € 50 and € 180 per ton. These prices are depending on quality, available volume, region and loaded weight.
Click here for the price chart, with prices of the last 10 years.
The price chart gives an indication of the price of mixed paper in the Netherlands free delivered mill over the last years. Scrolling over the top of the colums gives the exact price indication in Euro's per ton.
To view the price chart completely, please click and hold on the price chart after opening and move cursor to left or right to see all available years/months.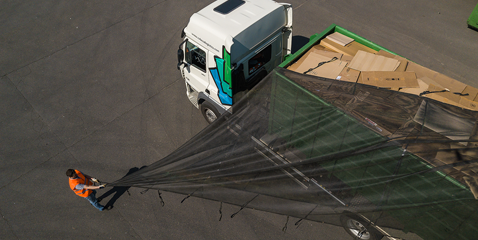 Imports China: 45% down Jan-Oct 2018
With a volume of 1.3 million tons in the first 10 months of this year China has imported 12.8 million tons of recovered paper, a good 45% less than in the same period of 2017. Expectation is that for the whole of 2018 a total of 15.5 million tons will enter China. That would be 10 million tons less than in 2017. Despite statements of more local generation of recovered paper in China, it is now expected that collection has gone down this year with 800.000 tons compared to 2017.